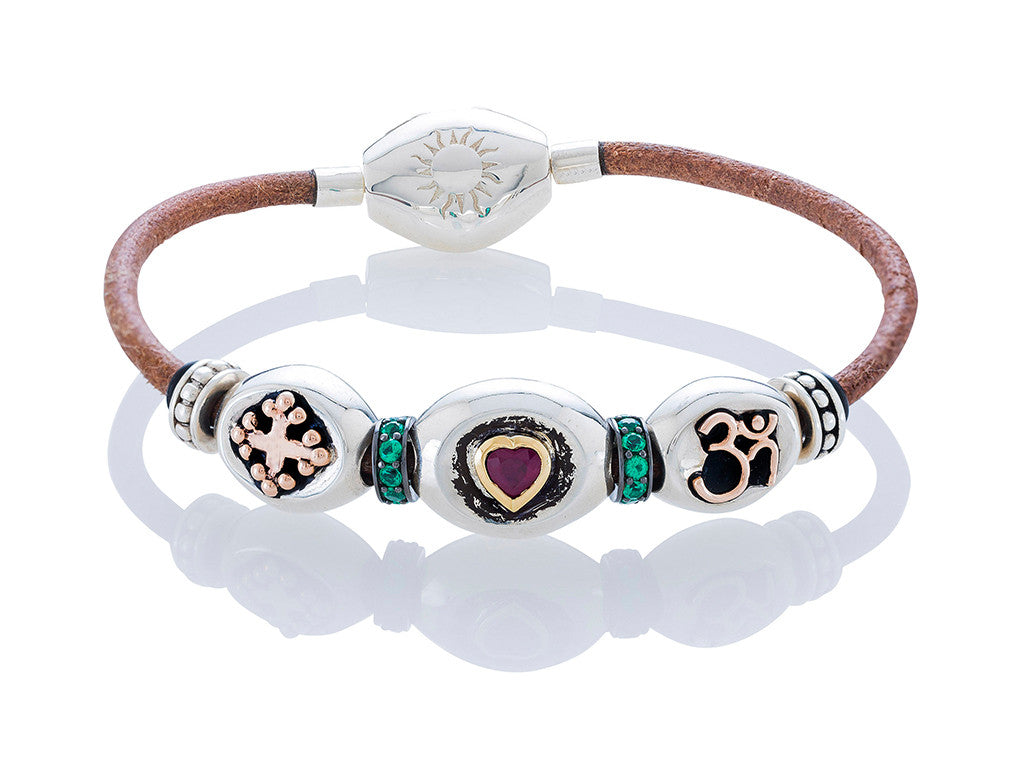 Love What Is Bracelet
A natural Ruby Heart set in 18ct yellow gold bezel on a large sterling silver amygdalum (charm) centred between two small silver charms with solid 9ct rose gold motifs of Stop and Om for What Is. Featured on a tan leather Nirvana bracelet.  
Stop into the essential Love of What Is
Please check our Size Chart to ensure you order the right size bracelet.
SHARE THIS