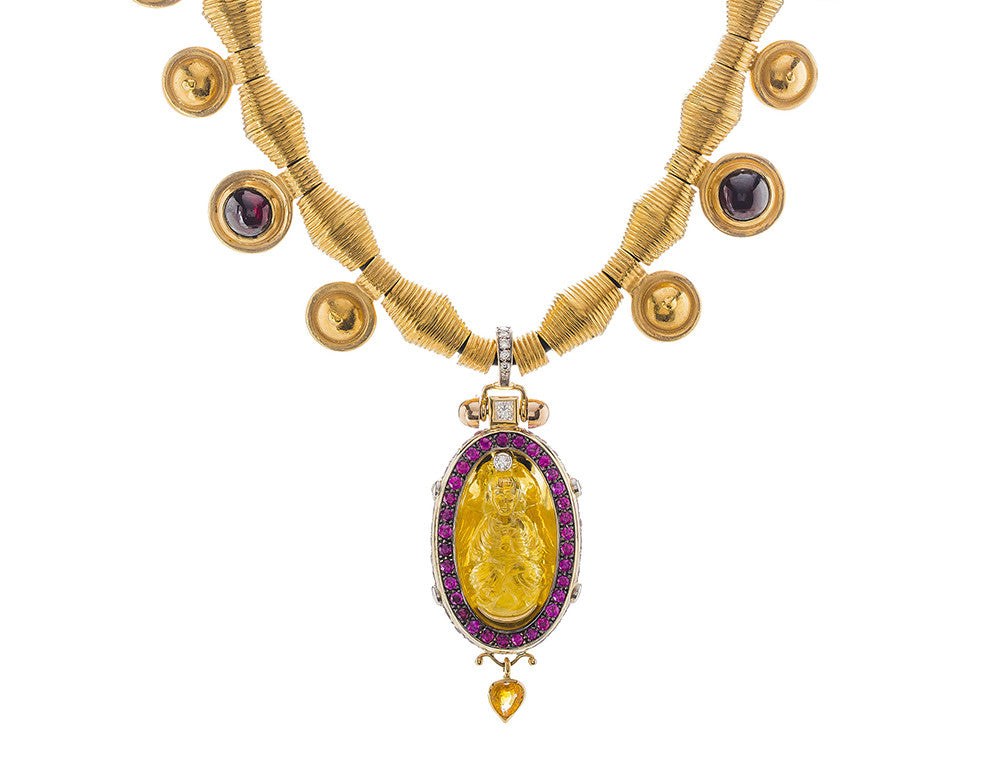 Roman Necklace with Golden Buddha Pendant
A hand carved golden Beryl Buddha mounted in front of a pure gold background, surrounded by natural intense red rubies and pink sapphires, diamonds and a golden sapphire drop in yellow and white gold.
This unique pendant is suspended from an ancient Roman style necklace containing a selection of red garnet, black pearl, moonstone, peridot, blue topaz and sometimes amethyst. Manufactured from sterling silver and 23ct yellow gold Hard Gold Plated.
PENDANT DIMENSIONS
60mm x 25mm
The Roman Necklace approx 48cm in length, $4,400.00
The Golden Buddha is a unique piece and one off creation, $16,500.
Buddha, the Awakened One
SHARE THIS