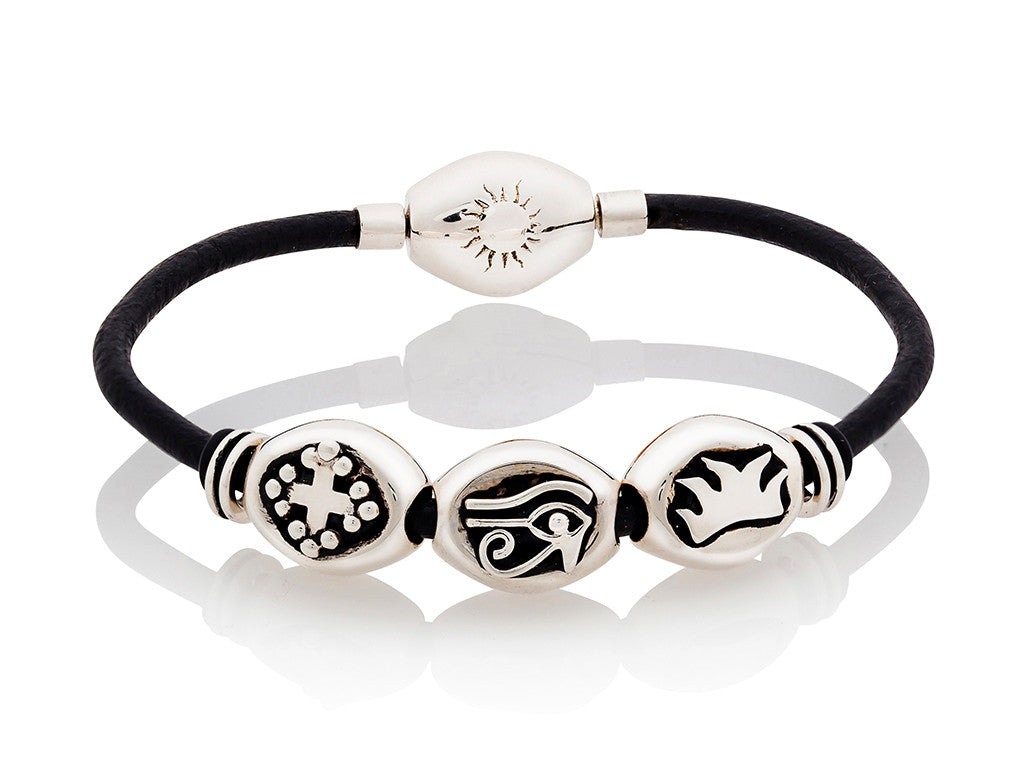 Silver Classic Bracelet on Black Leather - Small Charms
Sterling silver small amygdalum (charms) with silver motifs. The Coptic Cross represents Stop, the ancient Eye of Horus signifies Look and Flame for Breathe. Featured on a black leather Nirvana bracelet.
Essential meditation Stop Look Breathe
Please check our Size Chart to ensure you order the right size bracelet.
SHARE THIS