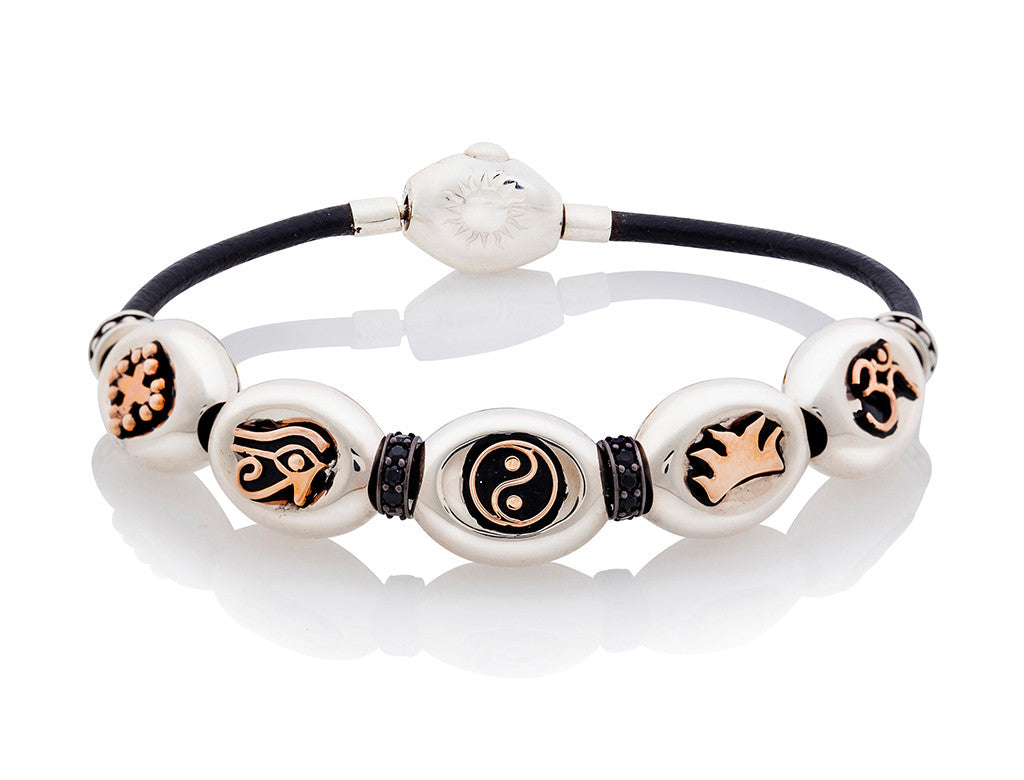 Strong Balance Bracelet
Solid 9ct yellow gold motifs on large sterling silver amygdalum (charms). The Coptic Cross represents Stop, the ancient Eye of Horus for Look, Yin Yang of Balance, Flame for Breathe and Om signifies What Is with two black essence pavé spacers and two silver ball spacers. Featured on a black leather Nirvana bracelet.
Richly toned and Balanced
Please check our Size Chart to ensure you order the right size bracelet.
SHARE THIS