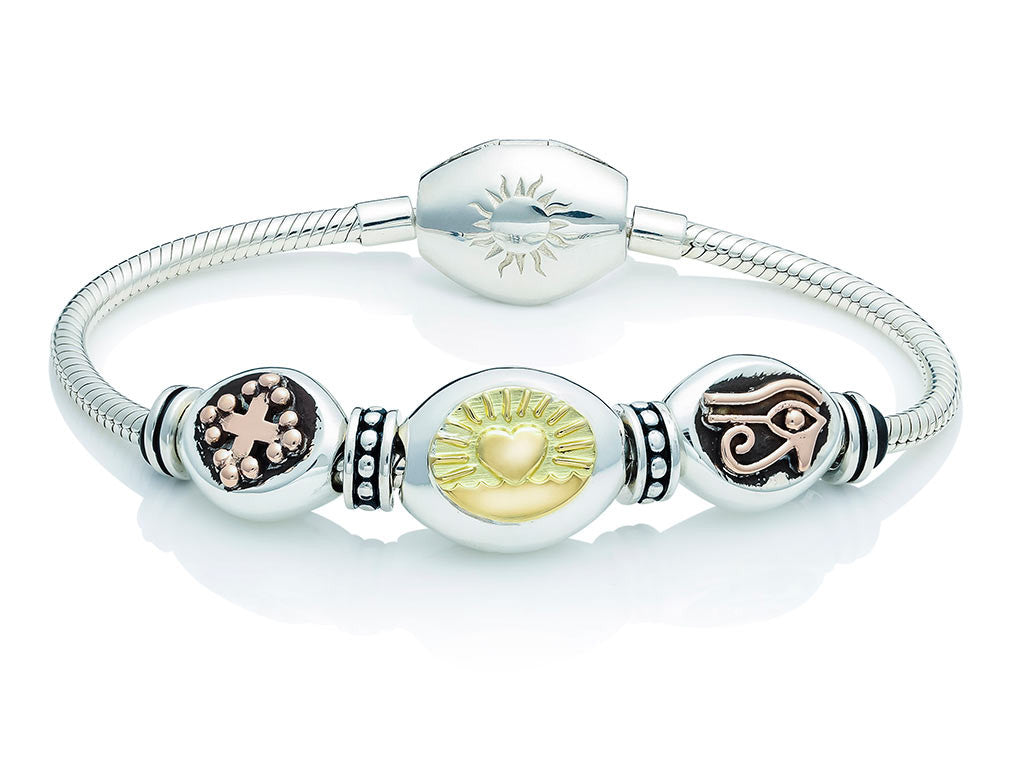 The PowerLife Nirvana Bracelet - Yellow Gold
This bracelet has been uniquely designed and created by Nirvana Jewellery in collaboration with the 'mother and daughter' team from The PowerLife. PowerLife represents universal love, an adventurous spirit and embraces the Power of the feminine energy.
The PowerLife sterling silver charm with pure 18ct yellow gold motif represents the inspired notions of optimistic love and sunlight enhanced by the infinity of ocean, intrinsic in the notions of travel and adventure with passion and purpose. Centred between two sterling silver charms with 9ct rose gold motifs of the Coptic Cross representing Stop and the ancient Eye of Horus representing Look, featured on a sterling silver Nirvana bracelet.
Stop and Look into Power and Purpose of Positive Vibes
Please check our Size Chart to ensure you order the right size bracelet.
SHARE THIS