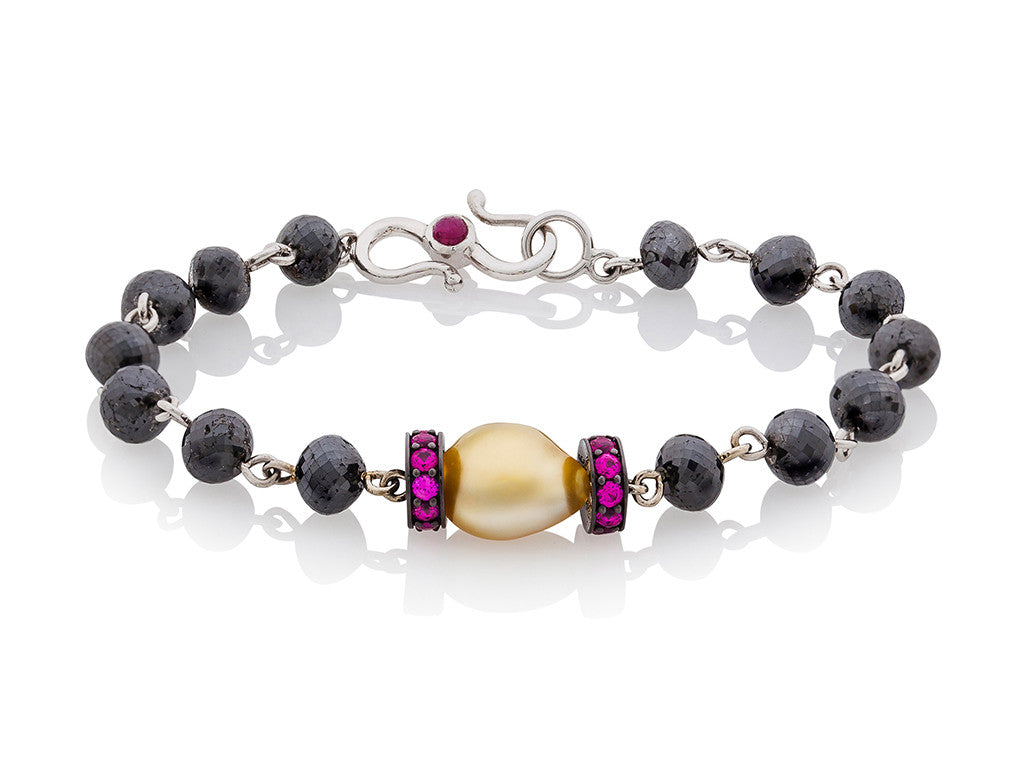 Black Diamond Essence Bracelet
A stunning black diamond bracelet, featuring faceted black diamond beads, a golden South Sea Keshi pearl and two red essence spacers connected with white gold and adorned with a natural cabochon ruby S shaped clasp.
Please check our Size Chart to ensure you order the right size bracelet.
Each black diamond bracelet is variable in price due to bracelet length required. Sample bracelet has 14x faceted beads at 18cm length.

Available in 18ct yellow gold.
Black essence reflects the qualities of deep inner peace.
SHARE THIS