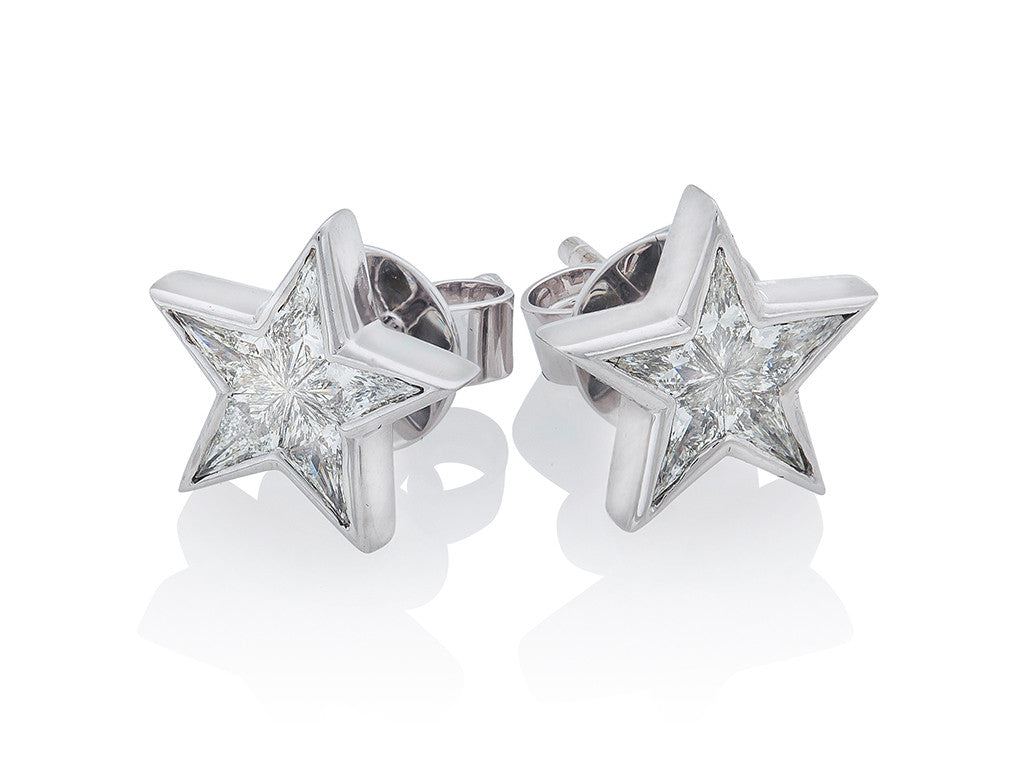 Stars of Joy Stud Earrings
White gold flawless diamond stud earrings. Each Star is created from 5 top grade kite shaped diamonds uniquely set in a star shaped bezel 9ct white gold mountings.
DIMENSIONS
Earring measures approximately 10mm x 10mm
MATERIALS
Weight, diamond specifications and price are variable to each pair.
Each Nirvana Limited Edition piece is handcrafted by our master jewellers and may therefore take up to 4 weeks.
SHARE THIS