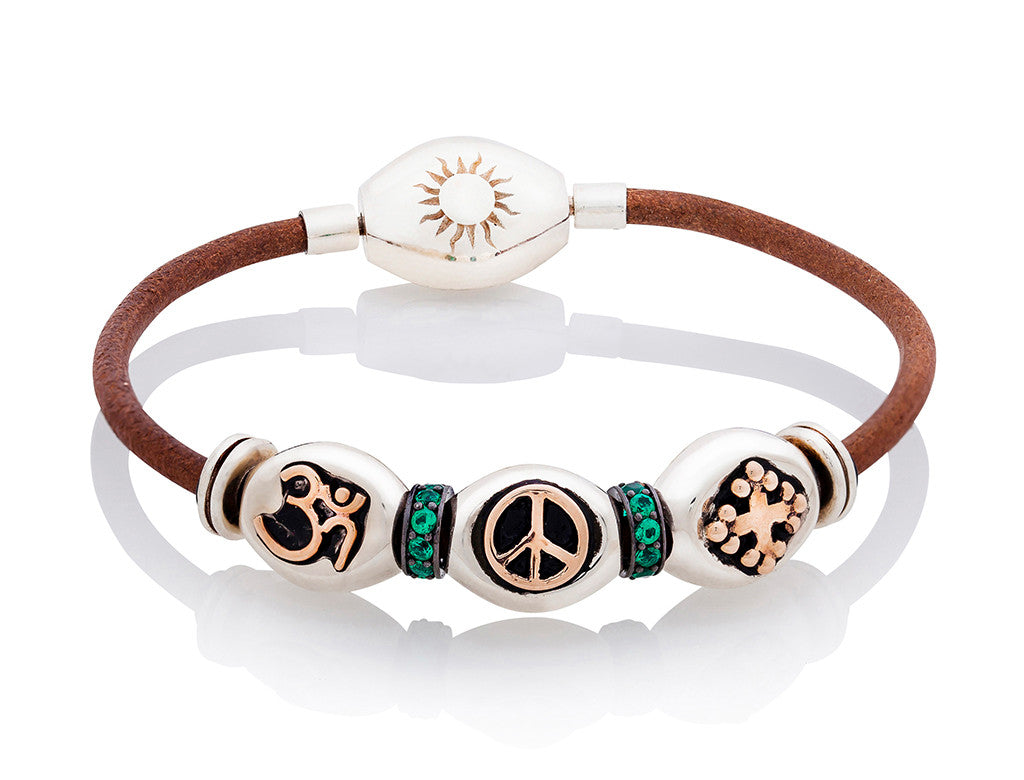 Green Essence Yogi Bracelet
Sterling silver small amygdalum (charms) with solid 9ct rose gold motifs representing What Is, Peace and the Coptic Cross for Stop with green essence pavé and silver ring spacers. Featured on a tan leather bracelet.
Stop into the inner Peace experienced when you surrender to What Is
Please check our Size Chart to ensure you order the right size bracelet.
SHARE THIS